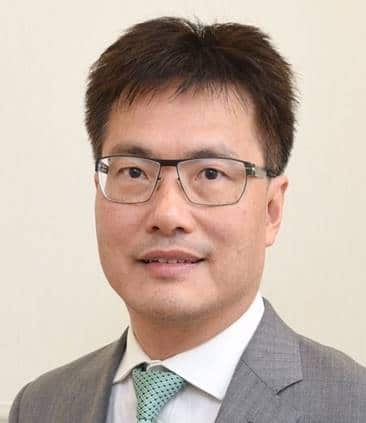 Dr Au is the Head and Consultant Clinical Oncologist in Hong Kong Adventist Hospital Oncology Centre. He has special interest in the clinical management of lung, hepatobiliary, head and neck, gastrointestinal and breast cancers. He has been the principal investigator of many clinical trials involving new drugs and translational research. The research area of his Ph.D. thesis was the application of high throughput technologies and bioinformatics in functional genomics and proteomics for the study of lung cancer, particularly the non-smoking related cases.
Formerly, he was the chairman of the Research Committee of Queen Elizabeth Hospital and the Coordinator of Research and Ethics Committee in Kowloon Central Cluster hospitals of Hospital Authority, member of the Steering Committee of Genomic Medicine of the Hong Kong Government, honorary professor in the Department of Clinical Oncology of University of Hong Kong.
Dr. Au is the President of the Hong Kong Lung Cancer Study Group, the President of Hong Kong Precision Oncology Society and the co-founder of the Hong Kong Neuro-oncology Society. These professional bodies are important organizations active in promoting education and research in cancers in Hong Kong.
Current Status of Precision Oncology for Common Solid Cancers
Dr. Joseph Siu-Kie Au, Hong Kong Precision Oncology Society
Precision oncology, defined as molecular profiling of tumours to identify targetable alterations, has entered the mainstream of clinical practice realized through multiplex molecular testing including NGS. Oncologists should be familiar with technical aspects of NGS to facilitate selecting the most appropriate and cost-effective testing platform. Clinical considerations for molecular testing include which tissue type to utilize, timing in the disease course and the most appropriate panel to order taken into account of cost and turnaround time.
Non–small cell lung cancer has emerged as a prototype disease where genomic data from at least several well-documented alterations with approved targeted agents are essential for optimal treatment from diagnosis of advanced disease. Due to the development of resistance to targeted therapies, resampling and retesting of tumors, including using liquid biopsy technology after clinical progression, may be important in making treatment decisions. The value of molecular profiling depends on avoiding both underutilization for well-documented genetic testing important for decision on the appropriate effective treatment and overutilization of testing without effective therapy.
Hong Kong International Oncology Symposium – Biomarkers and New Therapeutics